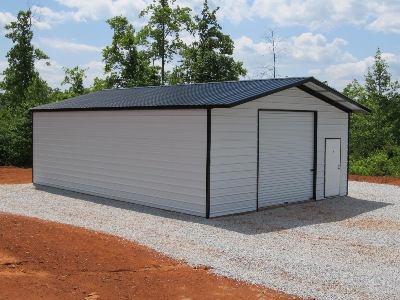 This is a 24' x 36' on 10' legs. It has a 10' x 10' rollup door and a walkin door. It also has a 3' awning on the front. This is a great size for a home shop.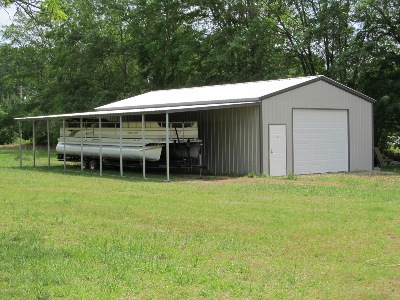 24' x 40' on 10' legs with a 15' x 40' Lean-Too on the side.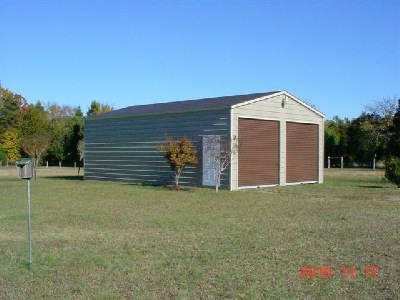 24' x 36' with color matched rollup doors.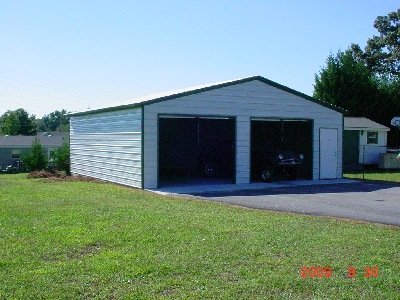 Check out this Hot Rod incubator.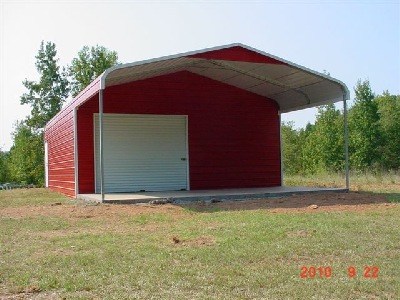 24' x 42' with 30' enclosed fully insulated.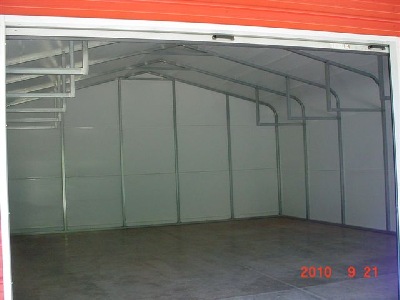 We also installed shelf brackets for extra storage space.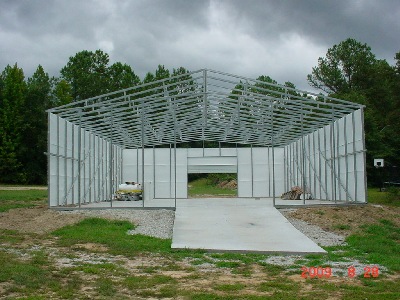 If you want to work on a lot of Hot Rods we can build you a large shop like this 40 x 60 on 12' Legs.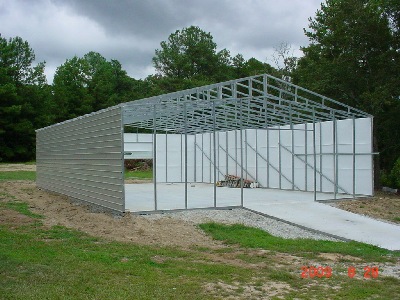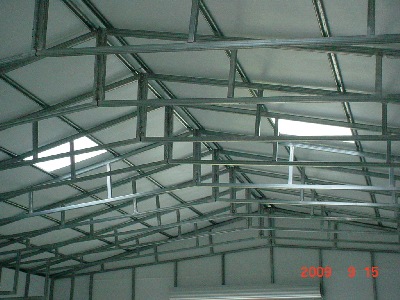 How about some natural light in your shop, we can provide you with skylights.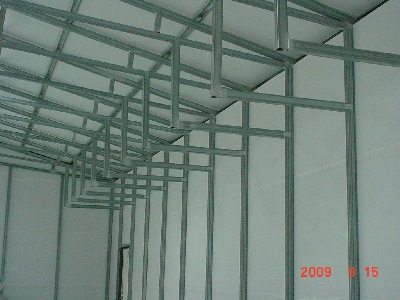 Or some large welded shelf brackets down each side so you can store all kinds of stuff. Throw in some insulation and you got a heck of a shop.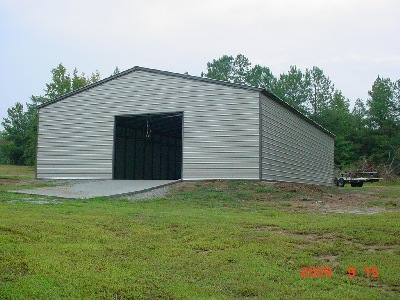 Here it is all done ready to be used.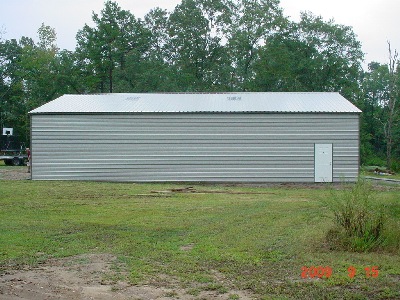 Here is another shot.