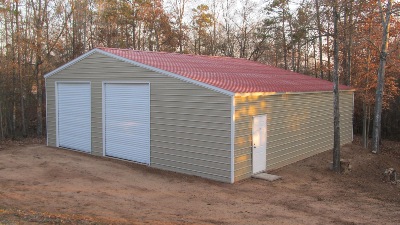 Need some protection from the weather for you and your vehicles? We can custom design and build a variety of structures for your specific situation.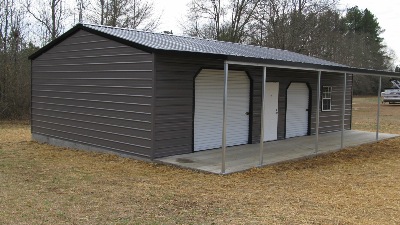 Need a workshop how about this 24' x 40' side entry with 8' x 40' Lean-To on the front.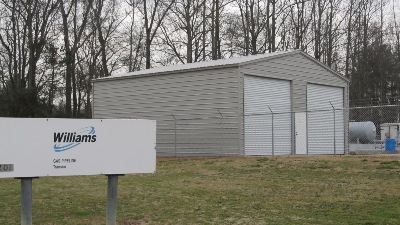 Here is a 30' x 40' on 12' legs with two 12' x 12' rollup doors. Thank you Williams Pipeline.

Need a garage to park that Hot Rod in? This 30' x 24' makes a great home shop.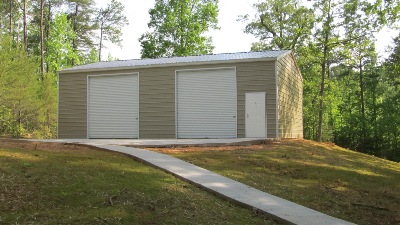 Here is a 30' x 40' side entry on 12' legs for storing all your toys.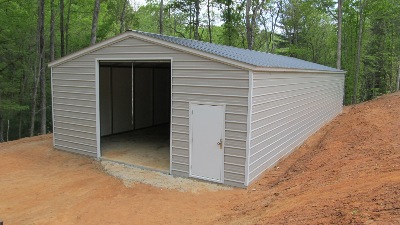 This is a 26' x 64' on 10' legs insulated with a 10' x 11' rollup door.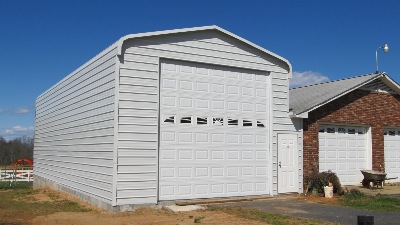 Need some protection for your RV? We can build a custom structure for your needs!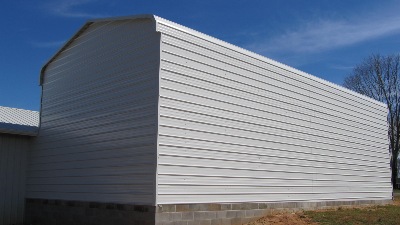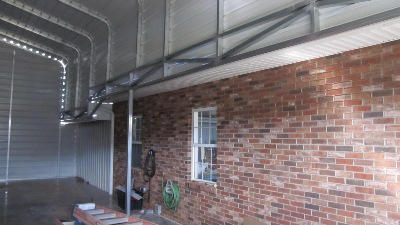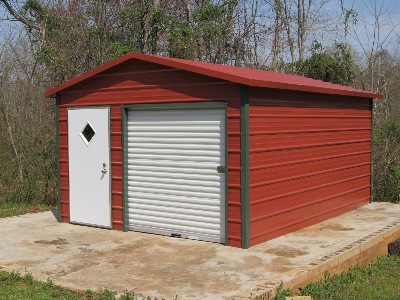 Need just a little storage space? How about this little 12' x 20' storage building.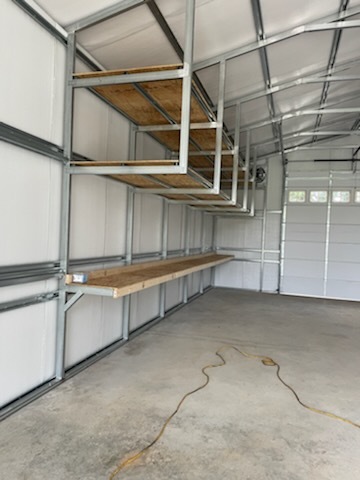 We can build custom shelves and work benches for your new shop or storage building.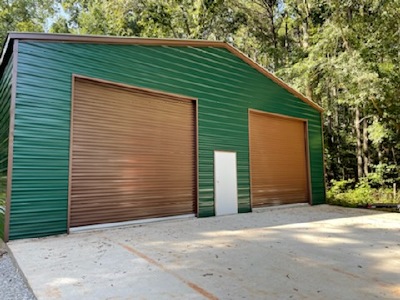 We offer a verity of doors including barrel doors...

to garage doors...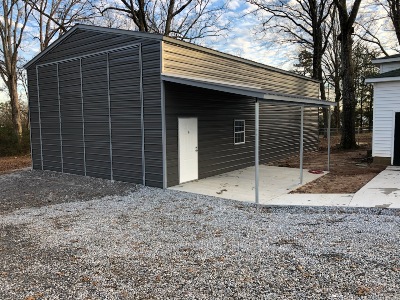 and even custom swing doors of any size and shape.

We are a family run operation based in Lavonia, GA. We are licensed and bonded. If you need a quality custom metal structure in the Northeast Georgia or Upstate South Carolina area we would like to give you a free quote today. Call us at 1-706-491-8227, or drop us a line at Ozrod0334@gmail.com.