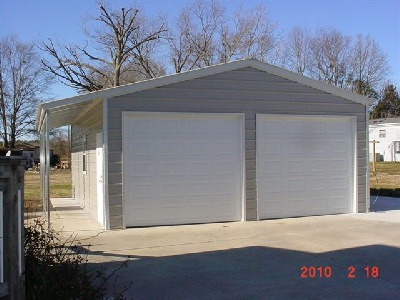 This is a 22' x 30' Custom garage in Fair Play, SC. It has power panel track doors with a 4 foot wide lean too on the side for storing firewood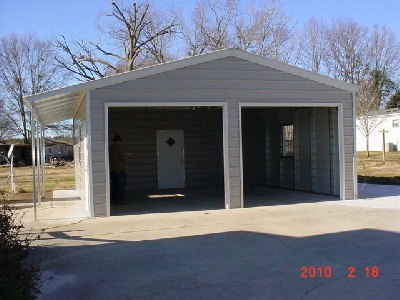 It even has a 22' x 8' room in the back for storage.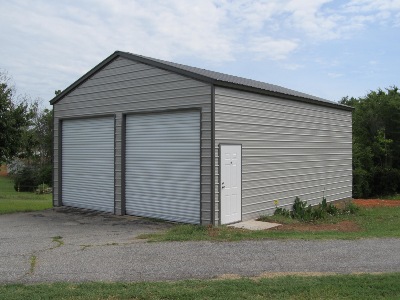 Have a concrete pad where an old building burned down why not build a metal building in its place. Like this 24' x 32' on 12' legs.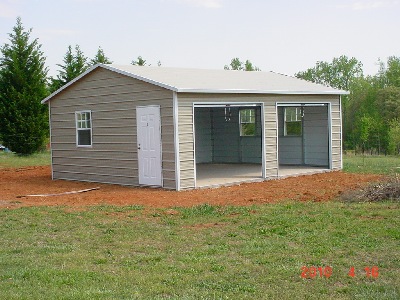 This is a nice 20' x 24' side entry.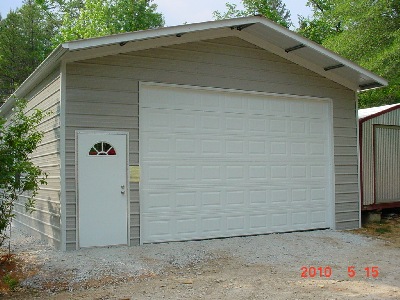 Need a wide door in your building? Check out this 16' wide panel track door below. There is no need to go to a expensive door company, we install this type doors ourself and can save the customer money. We also offer power lifting units for these doors.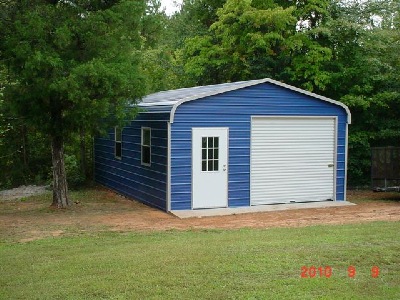 18' x 28' with 8' enclosed garage with storage room in rear.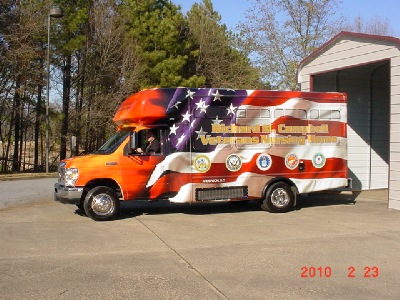 Need a place to park your Bus?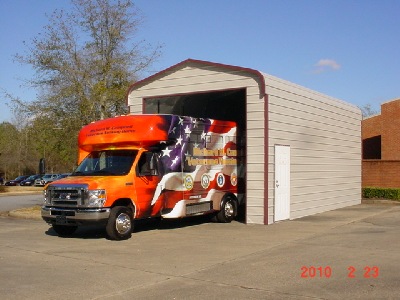 The Richard M. Campbell Veterans Nursing Home did, so we constructed a 16' x 28' "Busport".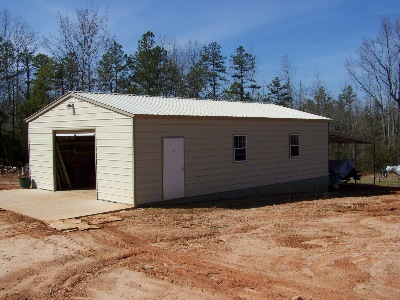 How about this 24' x 41' with a 24' x 20' Lean Too on the back for boats. Thanks Charles Christian, Danielsville, GA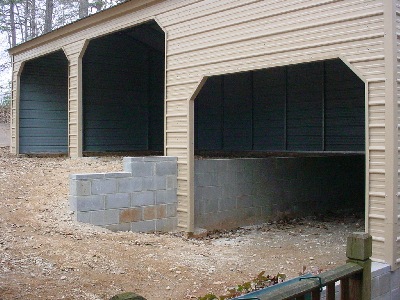 How about a split level garage as seen above. We can custom build to your specific needs.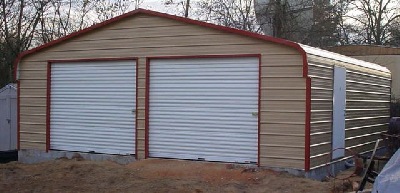 26 x 26 Classic Garage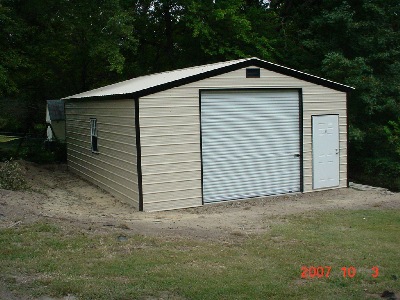 We can design and construct any size needed for the location like this 21'x30' shown above.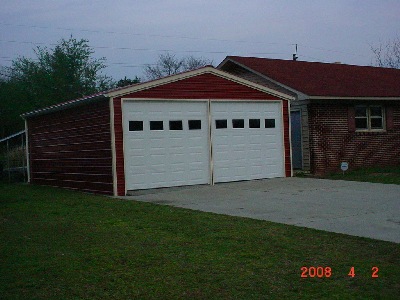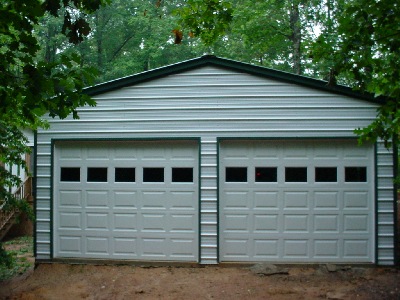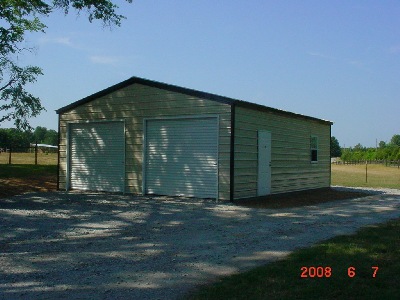 Garages with rollup doors, power panel doors, 36 x 80 six panel walk in doors, and windows. You have many options all designs can be customized to fit your needs.